High-Hiding All Purpose Primer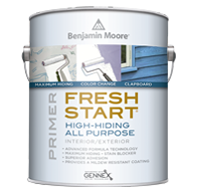 Quart (0,94 lt)

35.69 €

Gallon (3,79 lt)

93.78 €
m2 to paint
Calculate
Simply indicate the size of the area to paint, the calculator will tell you how much paint you need to make 1 coat. PLEASE NOTE: These calculations are not intended to give more than a rough estimate. Precise paint needs will vary according to many factors, including application method. These calculations assume 1 coat of paint and do not include the ceiling.
0.00 € /Total
Of which VAT is0.00 €
Free delivery: Free delivery for orders starting from €300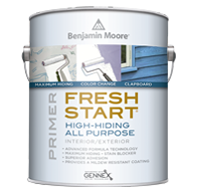 Product Details
Description
Our highest-performing 100% acrylic primer that delivers maximum hide and ensures uniform finish for all surfaces. This is the primer of choice when a significant color change is required.

Maximum hiding for interior surfaces
Excellent all-around stain blocker
Fast drying
Low VOC
Mildew resistant
Superior adhesion
Engineered with Gennex® Color Technology
Share
Technical specifications (characteristics)
Available Colors: White, Deep Base
Sheen (or Gloss): Primer
Cleanup: Soap and Water
Resin Type: 100% Acrylic Latex
Recommended Use: Interior
MPI Rating: 6, 17, 39, 50, 137
VOC Level: 44.0
Safety data sheets
Technical data sheets
Fast service

Be sure that your orders and your requests will be processed as fast as possible

Free delivery

For orders starting from €300

100% secured payment

You can pay with a credit card or PayPal in complete confidence